If you came here with a short handful of time on your hands and you can not go through why you must do this I will give you the answer right away. Which is Below.
CLEAN YOUR DUCT ATLEAST ONCE A YEAR !!!
Why you ask ? Well you came to the right place !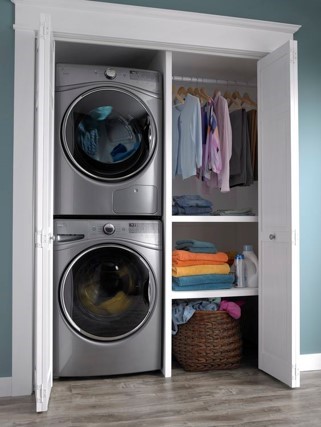 No one seems to know this but the most important thing you need to do to service your dryer from having any problems in the future is Dryer duct cleaning. What is a Dryer duct ? Good question its that shiny aluminum piece of tubing attached in the back of the dryer,  Your dryer does not have one ? No need to worry then, that means you have a ventless dryer. All of the people who  have a vent attached to the back, this one is for you guys. I will be letting you guys know all of the potential problems you might encounter if you did not clean your vent yearly. Starting from the worst.
A Potential Fire Hazard
If you havent cleaned your duct in years there is a high potential chance that your duct is backed up with plenty of filthy grey dust, dirt and lint, and what occurs overtime it can build up all the way back into your dryer and start interacting with the heater which then can cause a potential fire. So it is best you do it once a year, we tend to recommend to do the service every 6 months if your using your dryer more than three times a day.
Extremely Long Drying Times Or Clothes dont Dry
If your vent is backed up there is a high chance that there is very poor airflow as well which leads to poor drying times. What happens is that the functionality of the dryer is being restricted, How a dryer fundamentally works is that it gets hot in the dryer thanks to our heater element inside the dryer, once it gets very hot inside the air inside the dryer becomes humid which lifts the water out of the clothes and gets carried out by the blower fan which sucks all that hot air and moisture in the air and carries it out through the vent. If that action is not performed you will be left with damp warm clothes.
Dryer Breaks Down Or can be damaged and needs to be repaired
With the events presented to us that the vent is clogged, now what happens if the hot air does not escape the dryer? The answer is that it cannot leave the dryer so what happens next is that the temperature starts to rise and it can get to the point where its temperature is so hot if you touch the top of your dryer you can burn your hand. This leads to plastic parts inside to defect and melt, causing a fault, and hence your dryer will break and will need for us to come out and fix it.